This is all new for us.  We are excited about being in Alabama and love Kountry Air RV Park.  Our adventure started in June 2011 as new owners of the park. 
Don and I left Carson City, in northern Nevada, with two dogs and a cat, my sister Kathy, and wearing our winter coats with snowflakes falling.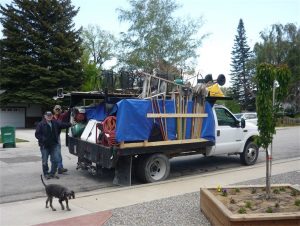 We wondered why we needed coats at all when we arrived here 6 days later!!
We hit the deck running and have been working diligently ever since to make this the best RV park and campground in the Prattville area.
It is truly beautiful here with the many trees and flowering plants.   I particularly like the camellias which started blooming in December.  I am looking forward to having a garden. 
We enjoy hearing the many song birds and watching the squirrels do their acrobats in the trees.  It's amazing how the simple things in country life can give you so much pleasure. 
We have enjoyed many nights around the campfire with our guests who have become our friends and extended family to us.  We learn new things everyday from cooking to gardening to whose catching the biggest fish and where. 
We are thankful for our family and new friends and guests we have met.  
We look forward to making your stay here at Kountry Air RV Park the best ever!  
So keep in touch and let us know how we are doing.  We welcome your suggestions and comments.  Any always, give us a call if you need information or assistance.
Warmest regards,  Don and Gigi